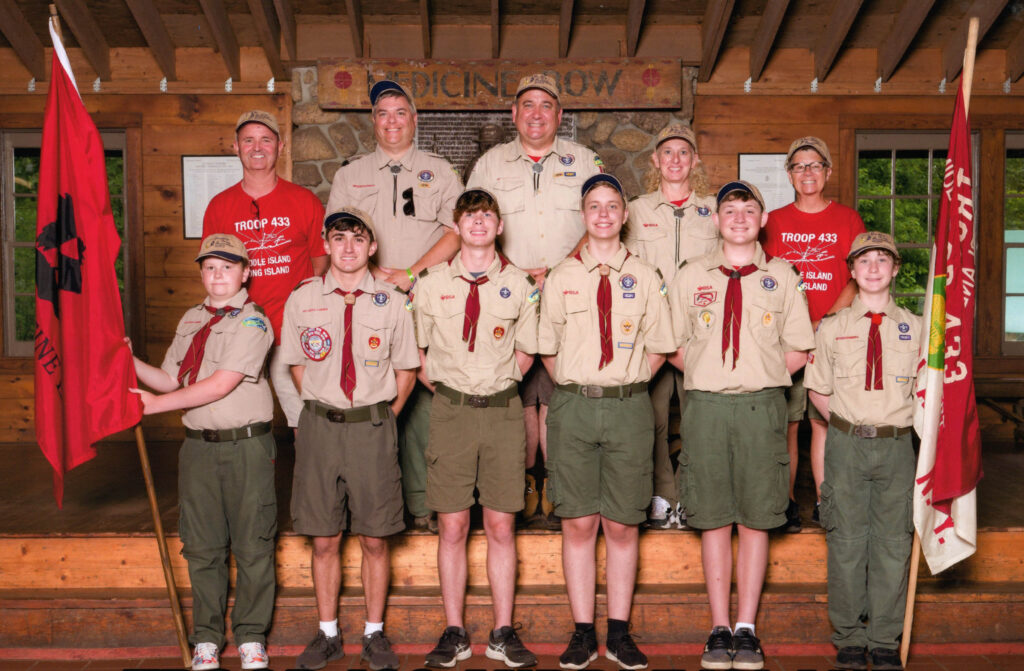 Welcome to Boy Scout Troop 433, a volunteer organization serving the boys of the Longwood community of Suffolk County for over 45 years.
Our chartered organization is the Middle Island Fire Department, located on Arnold Drive in Middle Island, New York. We are a Quality Unit in the Benjamin Tallmadge District of the Suffolk County Council.
We meet on Monday night at the NEW MIFD Headquarters Building on Arnold Drive.
Download our Full 2022 – 2023 Troop Calendar
HERE
It is with great sadness that Troop 433 announces the death of
former Assistant Scoutmaster Doreen Malone.
Mrs. Malone was the first female Assistant Scoutmaster of Troop 433 and served in that position from May, 1999 to September, 2005 while her son T.J. was active as a Scout. From September, 2005 to June, 2006, Doreen continued to serve as a Committee Member. She served our Troop with great energy and enthusiasm and helped many of the boys in that decade on the road to Eagle Scout. 
Also, Mrs. Malone worked for many years in the front office of the Longwood Middle School.
Doreen died on September 7th after a brief battle with brain cancer.
Please send us your comments about our website or questions about our Troop. Thank you for visiting!  Last Update: 11/8/2022